Classical School Teacher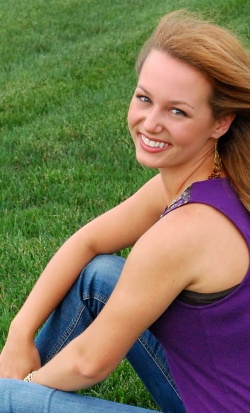 Christy Ting (Classical Liberal Arts, '09) came to PHC with the specific goals of earning a CLA degree, learning to write integrated curriculum, planning a Liberty Ball and meeting interesting people. When she graduated a semester early, she had accomplished all that she had set out to do.
"PHC offered me the opportunities, and I would not be the same person I am today without those experiences. Most of them come into play daily in my own work," she says.
Ting worked at Trinity Christian School this last year as an instructor for debate and theater arts. After staff devotions at 7:35 each morning, her daily schedule varied from day to day. Her duties often included supervising chapel, teaching classes, monitoring lunch rooms, leading student dance clubs, and spending hours at rehearsals for upcoming shows. This upcoming fall 2011, she will teach ancient history and drama for the Upper School.
God opened the doors to Ting's current job during her final semester at PHC. She was working with Dr. Laura McCollum on developing a new Faith and Reason portfolio that is now integrated into PHC's core curriculum. McCollum introduced Ting to Dr. David Vanderpoel, the headmaster of a school in Fairfax, VA that was preparing for accreditation with SACS. Vanderpoel encouraged Ting to apply for a position and then offered her a job after graduation. She worked for a semester in the business office and as a substitute teacher, but was soon offered a position as the Middle and Upper School instructor for debate and theater arts.
Ting has a passion to teach, but she recognizes that the position is accompanied by a great responsibility.
"To be a teacher is a noble thing, and to be a good teacher is really very difficult," she explains. "[The Bible book of] James warns those who pursue teaching because of the weight of responsibility and judgment that accompanies it. Specific faculty at PHC modeled for me what an excellent teacher looks like."
Ting believes PHC helped to prepare her to make a Christian impact in her workplace.
"The most important thing that I learned at PHC is the immeasurable value of a hard head and a soft heart… PHC endeavors to prepare students for a world where a sharp mind is essential to maintaining one's faith while engaging the culture and making positive impact."
Ting would like to eventually get her doctorate in education and teach at the university level. But for now, she will focus on projects she already has in motion.
"Current plans include surviving the next four months with my sanity intact, get married to the man of my dreams (Curtis Ting, Government, '10), successfully produce three shows, and continue to write curriculum," Ting said at the start of the spring semester. Since then, she has successfully worked through all those goals.
Ting says she finds satisfaction in simply seeing her students succeed.
"[The best thrill is] to see students who were so filled with stage fright that they could not speak in more than a whisper in front of the class finally have that 'ah-ha!' moment and wow their audience," she says. "There is nothing like it in the whole world."