Alumni Profile: Brian Wright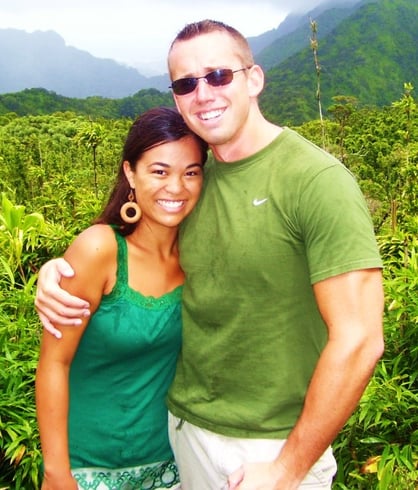 Most mornings, Brian Wright wakes up fifteen minutes later than he should, eats breakfast and reads his Bible. He fills a travel mug with coffee and then hits the road in a car that has seen better days.
It's another early morning in the life of the 2006 PHC Strategic Intelligence grad. Wright is on his way to another day of classes at Ohio State University's Moritz College of Law. Only last year he was simultaneously coaching PHC's NEDA debate team while working as a defense contractor. Today he is attending law school on full scholarship and serving as president of the Law School Republicans, where he has been active in the McCain campaign this fall.
"Politically, 2008 promises to be an adventure," Brian said. As usual, Ohio, a swing state, will play an important part in the outcome of the election.
Brian says the skills he learned while at PHC prepared him well for law school and for life. Specific to his legal studies, he says, PHC's Christian classical liberal arts education taught him to read closely and think critically.
For those familiar with Wright's exploits as a national champion debater at PHC, however, it's clear that his involvement in PHC's forensics teams powerfully influenced his choice of career.
"Policy debate, parliamentary debate, and moot court all provide many powerful weapons to the law school student," he recounts, "including fast thinking, strong communication ability, and a broad knowledge base."
The season of training and accomplishment honed his leadership skills, as well as his ability to perceive the subtleties of human nature.
"I learned that the people I had great respect and admiration for—on the faculty and in the school administration," he recalls, "were fallible human beings like me."
Continuing his law school education while making plans for his greatest aspiration—running for elected office in Ohio—Wright feels confident his preparation will one day pay off.
"I will always be grateful to [PHC] for providing me with a wonderful education, as well as with a vivid, real-time demonstration of leadership, both good and bad," he said.
On the scale of life's priorities, however, Wright allows that his professional goals don't compare to the most important person in his life—his wife, April.
Brian and April met as students at PHC and married two weeks after Brian's graduation. "Our marriage has been the most important and fulfilling aspect of my life," he said. "Of all the ways the Lord blessed me in my time at PHC, sending her there was the greatest."
As he and April continue to settle into their new home in Ohio and he begins his second year of law school, Brian's plans for the future combine domesticity, career, and adventure.
"Ten years from now," he says, "I want to own a home, have a growing family, and be in the process of traveling the world with April."